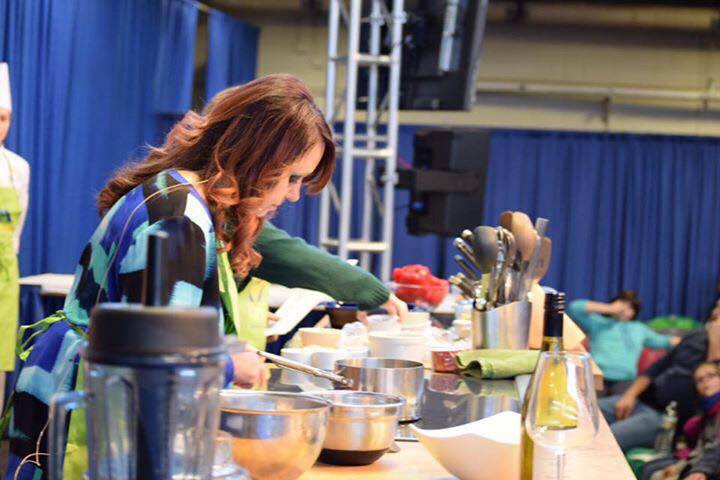 ABOUT
The Vegetable Hunter is an award winning vegan and vegetarian restaurant and boutique brewery which was opened on June 16, 2014 by wife and husband, Kristin Messner-Baker and John Baker. Located in the historic section of Restaurant Row in Harrisburg, Pennsylvania, The Vegetable Hunter offers a menu of visionary multicultural vegan and vegetarian homemade food and drinks.
The Vegetable Hunter has had an exciting first few years with several write ups, multiple media appearances, and recently won Harrisburg Magazine's 2016 Simply the Best Vegetarian Restaurant and Central Penn Magazine's 2016 Best Vegetarian Restaurant.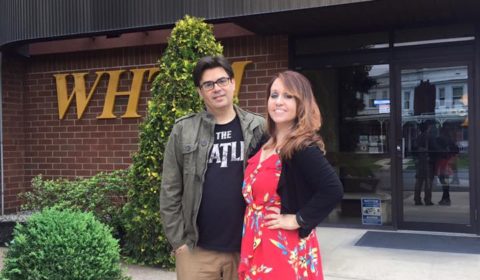 ABOUT THE OWNERS
Kristin Messner-Baker and John Baker are the Owners of The Vegetable Hunter.
Kristin Messner-Baker studied creative writing and fine arts at the University of Pittsburgh. She worked in restaurants with many different types of cuisine before, during, and after attending school. Kristin always had a passion for travel and experiencing the foods of many cultures, learning about healthy ingredients, and the medicinal benefits of food.
Kristin later attended law school at The Pennsylvania State/ Dickinson School of Law graduating in 2001. She then practiced law for several years while raising her family but had a dream of opening a restaurant where she could use her creativity to run a business that was based on her passion for making delicious healthy food.  Kristin developed the concept of The Vegetable Hunter and experimented with recipes for several years while raising her family and then decided to open The Vegetable Hunter in 2014.
John Baker attended Shippensburg University where he studied History.  John then went on to own his own graphic design and illustration business. After many years in the field, John went into teaching and currently teaches high school students and while helping run The Vegetable Hunter.
In their spare time, Kristin and John enjoy music, traveling, researching new ideas for The Vegetable Hunter, and spending time with their children.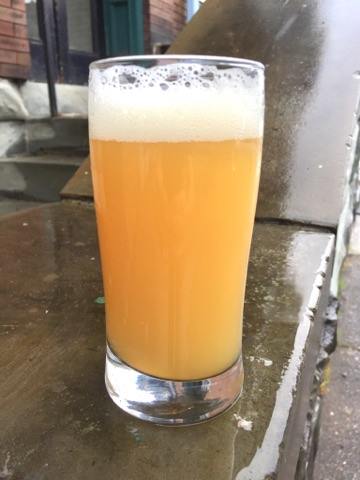 Welcome to our Boutique Brewery at
The Vegetable Hunter!
Opened in early 2017, we do small batch brewing using fresh and unexpected ingredients. The beer recipes are crafted to complement the seasonal food featured in our restaurant. The small size of the brewery allows us to get creative and experiment with unique, high-quality ingredients. We also plan to feature PA malts, hops, fruits, herbs and vegetables.
TAP LIST
EVERY ROSE BRETT SAISON- Traditional Saison blended with 6 month old Brettanomyces ale creating a funky spicy, fruity flavor complex. 8.5% ABV
MOON OVER BOURBON STREET- Bourbon Stout with coconut and vanilla.  7.9% ABV
ABBEY ROAD- Abbey Table Beer- Mild Belgian brew made with noble hops, house-made rock candy, orange peel, coriander, and paradise grains. 6.5% ABV

LUZ PERPETUA- Grodziskie (smoked wheat) Light, some smokiness, wheat back bone – 4% ABV
UPCOMING BREWS
Traditional Saison
Imperial Belgian
Dunkel Weiss- German dark wheat.
HOURS
Monday 10:00 AM — 2:30 PM
Tuesday 10:00 AM — 2:30 PM
Wednesday 10:00 AM — 8:00 PM
Thursday 10:00 AM — 8:00 PM
Friday 10:00 AM — 10:00 PM
Saturday 10:00 AM — 10:00 PM
Sunday Closed