The Vegetable Hunter
614 N. 2nd Street
Harrisburg, Pa 17101
Phone: 717-695-6229
 


Thank you for visiting!
Welcome and thank you for visiting! We are a 100% Vegan Restaurant & Brewery here in Harrisburg, PA and we are so excited to have you as our guest! Please be aware that all guests must wear masks at all times except when seated.  Please keep a distance of at least 6 feet from other guests in the restaurant.
We also wanted to write a note about our STAFF during this time. Please be patient and understanding with them during these unpredictable times. They are working hard but it's not easy given the limited staff we are able to have on.  Tips are greatly appreciated to help our employees who choose to come to work each day but are not getting the same amount of hours as they did in the past when we were busier and open longer. Thank you for your patience and understanding!  
KOSHER
 We are so happy to announce that we are a kosher certified establishment. The Vegetable Hunter is certified kosher by Rabbi Elisha Friedman of Kesher Israel Congregation here in Harrisburg. All products served at our establishment meet the high standards of kosher, and are supervised to ensure the fullest adherence to kosher law.
MENU
We currently have indoor seating, outdoor seating when weather permits, takeout, and DELIVERY. (For Take Out: please call 717-695-6229. For Delivery: Click here for DELIVERY or go to our DELIVERY page on our website menu  and click the link to order delivery from one of our delivery partners.)  Go here to view our MENU.
BOUTIQUE BREWERY BEER 
CLICK HERE TO SEE OUR BEER ON TAP:
16 OZ. Crowler- $8
SAMPLER-$8
4 Pack Crowlers- $23.99
2 Crowlers and Nachos $24
4 Crowlers and Nachos $29
ABOUT
Revolutionary Vegan Cafe and Boutique Brewery opened in 2014 showcasing creative vegetable driven quick dishes, magical elixirs, and small batch beer made with unique and fresh ingredients. Located on Restaurant Row in Harrisburg, Pennsylvania, in a comfortable and eclectic atmosphere. Continue Reading

HOURS
Sunday: 12pm-5pm
Mon-Tues: 12pm-2:30pm
Wed-Thurs: 12pm-7pm
Friday: 12pm-8
Saturday: 12pm-8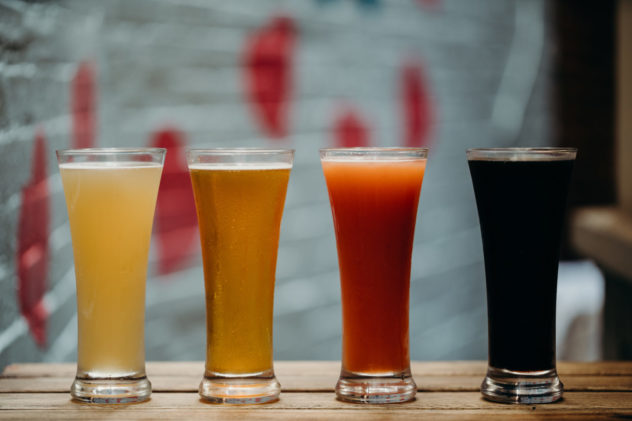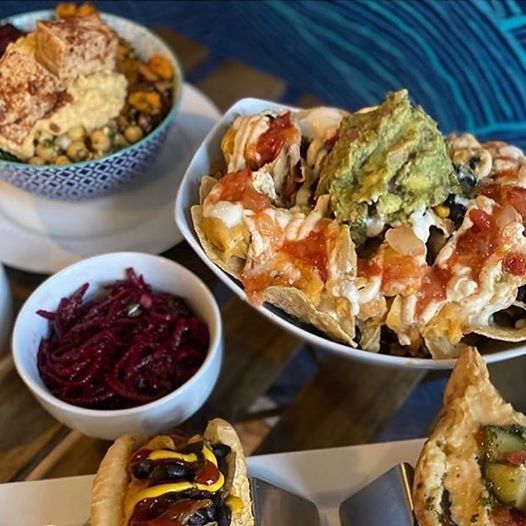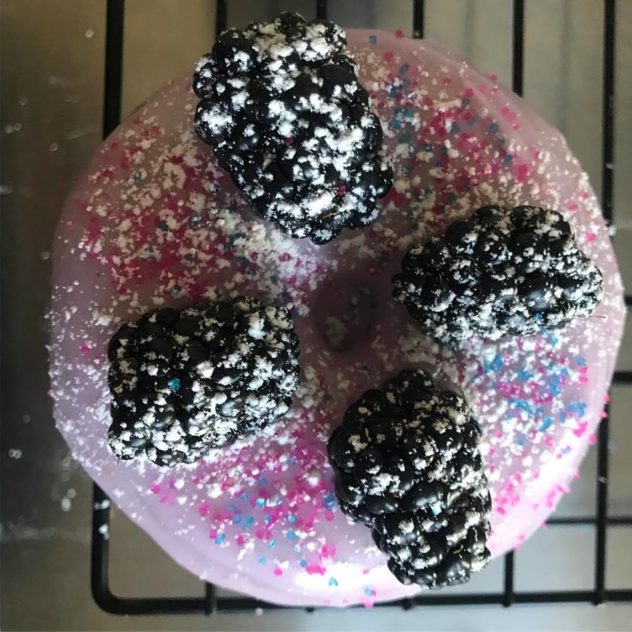 The Vegetable Hunter
614 N. 2nd Street
Harrisburg, Pa 17101
Phone: 717-695-6229