GO FUND ME
Pease help us stay open by donating to our GO FUND ME page  Any amount is greatly appreciated and will help our business stay open and provide work for our employees.  
TEMPORARY LIMITED MENU AND HOURS
We are currently serving a LIMITED MENU and will have limited hours for TAKE OUT and DELIVERY. (For Take Out, please call 717-695-6229  and pay over the phone and we will bring it out to your car. For Delivery please go to our DELIVERY page on our website menu  and click the link to order delivery from one of our delivery partners.)
Temporary Hours 
7 days a week from 12pm-2:30pm
Wednesday-Thursday-Friday-Saturday from 5pm-7pm.
TEMPORARY MENU
Menu Items are $11.99 or
Add a Cold Drink & Vegan Chocolate Chip Cookie for $13.99
Cold Drinks $3.50
Strawberry Seltzer, Lemonade, Ginger Berry Iced Tea
Hot Drinks
Rose Cardamom Latte $5.25
Coconut Brown Sugar Latte $5.25
Cafe Latte $4.50
Coffee $3.50
 CROWLERS – 16 Oz 
$8 each
2 Crowlers and Nachos $24
4 Crowlers and Nachos $29
EATS
Nachos – tortilla chips topped with chipotle black beans, salsa, sour cream, house-made nacho cheese, creamy sriracha drizzle.
Superfood Protein Bowl – kale salad, chickpea salad, thyme roasted sweet potatoes, quinoa, spicy raw beet salad, house-made hummus, savory tofu
Sunflower Sausage Breakfast Sandwich & Side of Kale or Chickpea Salad- sunflower sausage, chickpea scramble, avocado, whole grain mustard aioli 
Eggplant Reuben & Side of Kale or Chickpea Salad
Quinoa Blackbean Burger & Side of Kale or Chickpea Salad
Pesto Mac & Cheese Pita & Side of Kale or Chickpea Salad
Crab Cake Pita & Side of Kale or Chickpea Salad
Mac & Cheese Bowl & Side of Kale or Chickpea Salad
 DESSERTS
Chocolate Chip Cookie $3.25
Call in to ask about our vegan desserts!
Email theveghunter@gmail.com to preorder ½ dozen or a dozen handcrafted vegan donuts!
ABOUT
Revolutionary Plant-Based Cafe and Boutique Brewery showcasing creative vegetable driven quick dishes, magical elixirs, and small batch beer made with unique and fresh ingredients. Located on Restaurant Row in Harrisburg, Pennsylvania, in a comfortable and eclectic atmosphere. Continue Reading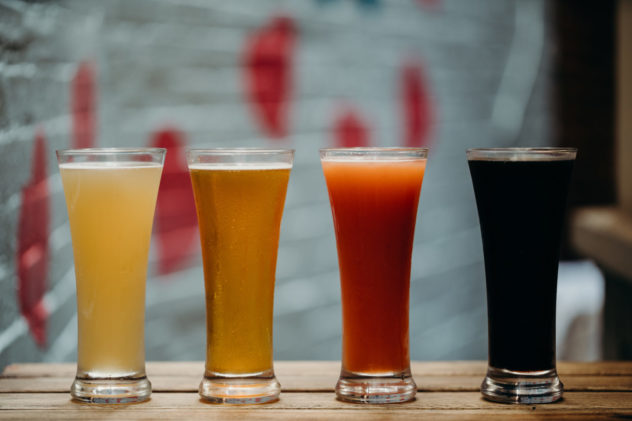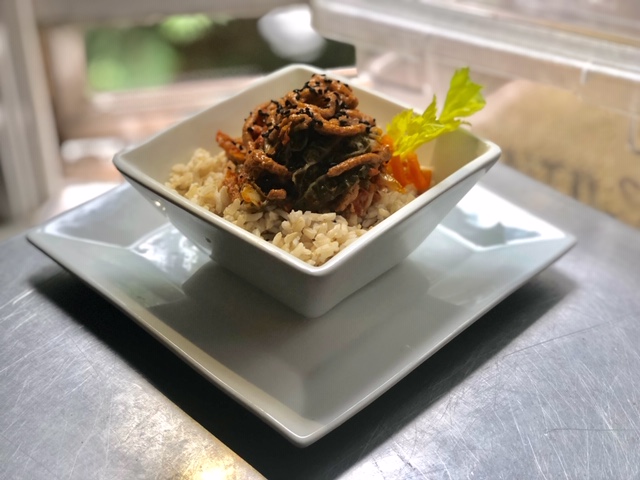 Hours: First Floor
Sunday-Monday-Tuesday 10:00 AM — 2:30 PM
Wednesday-Thursday-Friday-Saturday 10:00 AM — 10:00 PM
Hours: Upstairs at The Vegetable Hunter
Wednesday-Thursday-Friday-Saturday 5:00PM — 10:00 PM
Hours: Brunch Upstairs
Saturday-Sunday 10:00 AM—2:30 PM
Phone:
717-695-6229
Map | Directions | Email | Website