The Vegetable Hunter
Plant Based Cafe & Boutique Brewery
Revolutionary Plant Based Cafe and Boutique Brewery showcasing creative vegetable driven quick dishes, magical elixirs, and small batch beer made with unique and fresh ingredients.  Located on Restaurant Row in Harrisburg, Pennsylvania, in a comfortable and eclectic atmosphere.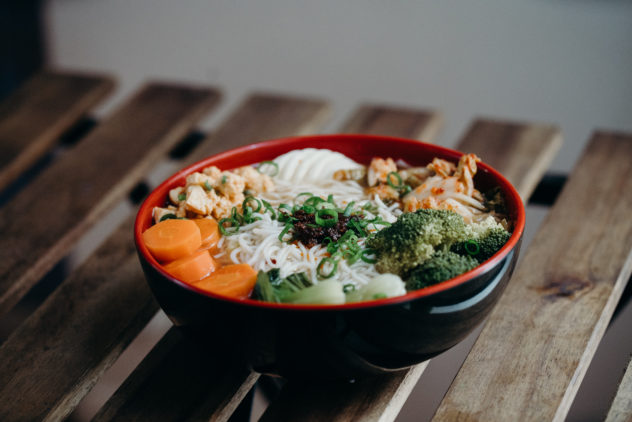 ABOUT
Kristin Messner-Baker studied creative writing and fine arts at the University of Pittsburgh. She worked in restaurants with many different types of cuisine before, during, and after attending school. Kristin always had a passion for travel and experiencing the foods of many cultures, learning about healthy ingredients, and the medicinal benefits of food.
Kristin later attended law school at The Pennsylvania State/ Dickinson School of Law. She then practiced law while raising her family but had a dream of opening a restaurant where she could use her creativity to run a business that was based on her passion for making delicious plant based food.  Kristin developed the concept of The Vegetable Hunter and experimented with recipes for several years while raising her family and then decided to open The Vegetable Hunter in 2014.
John Baker attended Shippensburg University where he studied History.  John then went on to own his own graphic design and illustration business. After many years in the field, John went into teaching and currently teaches History to high school students and helps with the restaurant when not teaching.
In their spare time, Kristin and John enjoy music, traveling, researching new ideas for The Vegetable Hunter, and spending time with their children.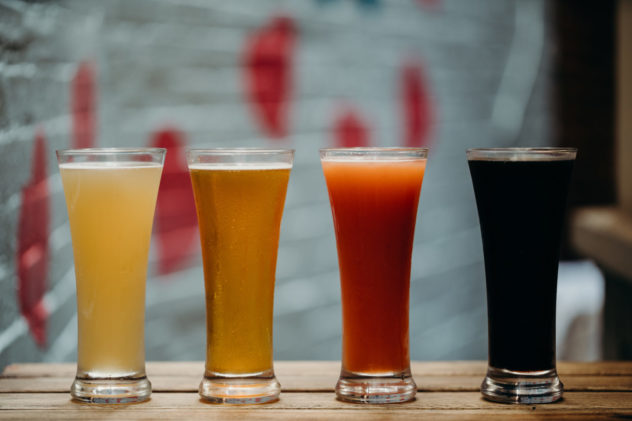 Welcome to our Boutique Brewery at
The Vegetable Hunter!
Opened in early 2017, we do small batch brewing using fresh and unexpected ingredients. The beer recipes are crafted to complement the seasonal food featured in our restaurant. The small size of the brewery allows us to get creative and experiment with unique, high-quality ingredients. We also plan to feature PA malts, hops, fruits, herbs and vegetables.
HOURS
Monday 10:00 AM — 2:30 PM
Tuesday 10:00 AM — 2:30 PM
Wednesday 10:00 AM — 10:00 PM
Thursday 10:00 AM — 10:00 PM
Friday 10:00 AM — 10:00 PM
Saturday 10:00 AM — 10:00 PM
Sunday Closed
Upstairs at The Vegetable Hunter!
Our newest addition is Upstairs at The Vegetable Hunter, just up the stairs from our original restaurant, The Vegetable Hunter.  What you will find Upstairs is a NEW small plate Vegan Menu featuring delicious vegetable dishes and creative plant-based takes on classics.  Come up and relax at a table or grab a seat at our bar and sip one of our amazing cocktails or exclusive beers on tap from our Boutique Brewery.
HOURS: Wednesday through Saturday 5:00PM— 10:00 PM
The Vegetable Hunter
614 N. 2nd Street
Harrisburg, Pa 17101
Phone:
717-695-6229
Map | Directions | Email | Website