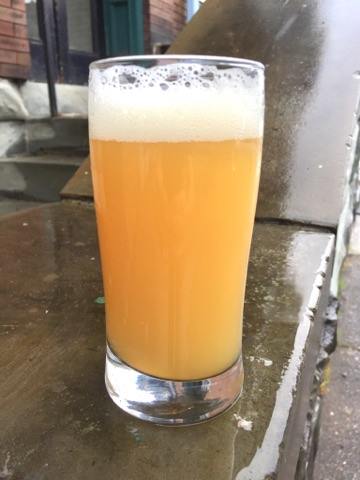 Welcome to our Boutique Brewery at
The Vegetable Hunter!
Our Boutique Brewery opened in early 2017! We do small batch brewing using fresh and unexpected ingredients. The beer recipes are crafted to complement our award winning vegan and vegetarian fare featured in our restaurant. The small size of the brewery allows us to get creative and experiment with unique, high-quality ingredients. We also plan to feature PA malts, hops, fruits, herbs and vegetables.
TAP LIST
EVERY ROSE BRETT SAISON- Traditional Saison blended with 6 month old Brettanomyces ale creating a funky spicy, fruity flavor complex. 8.5% ABV
MOON OVER BOURBON STREET- Bourbon Stout with coconut and vanilla.  7.9% ABV
ABBEY ROAD- Abbey Table Beer- Mild Belgian brew made with noble hops, house-made rock candy, orange peel, coriander, and paradise grains. 6.5% ABV

LUZ PERPETUA- Grodziskie (smoked wheat) Light, some smokiness, wheat back bone – 4% ABV
UPCOMING BREWS
Traditional Saison
Imperial Belgian
Dunkel Weiss- German dark wheat.