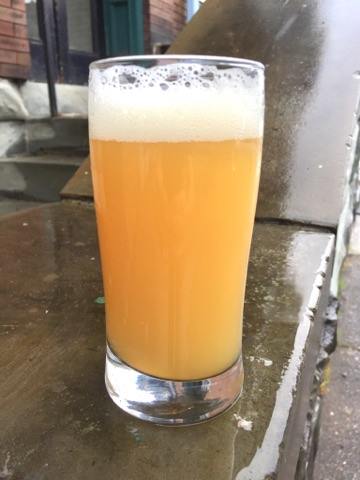 Welcome to our Boutique Brewery at
The Vegetable Hunter!
Our Boutique Brewery opened in early 2017! We do small batch brewing using fresh and unexpected ingredients. The beer recipes are crafted to complement our award winning vegan and vegetarian fare featured in our restaurant. The small size of the brewery allows us to get creative and experiment with unique, high-quality ingredients. We also plan to feature PA malts, hops, fruits, herbs and vegetables.
TAP LIST
MAPLE PORTER- Beaver Brewing Co. guest beer-aged in a Wyoming whiskey barrel for six months 6.5% abv
ZESTY ARNIE- Our Award Winning Iced Tea and Lemonade IPA with Lemondrop Hops. ABV 5%.
PEANUT BUTTER REVIVAL- Sweet Stout with rich peanut butter flavor.  Smooth and subtle. ABV 7.9%
CARRY ON OUR WAYWARD SON- Belgian Strong Golden Ale. Smooth Golden Belgian with notes of banana and clove. An easy drinker. 7.2 % ABV
UPCOMING BREWS
Dunkel Weiss- German dark wheat.
Strawberry IPA
Gruit- Dandelion, Rosemary, Thyme.