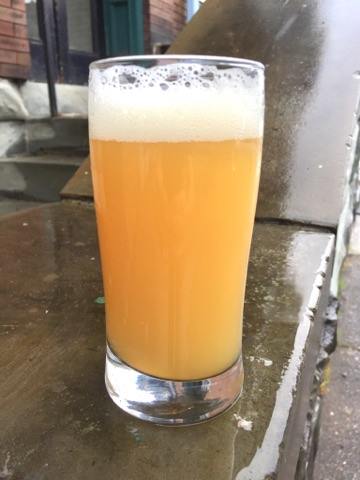 Welcome to our Boutique Brewery at
The Vegetable Hunter!
Our Boutique Brewery opened in early 2017! We do small batch brewing using fresh and unexpected ingredients. The beer recipes are crafted to complement our award winning vegan and vegetarian fare featured in our restaurant. The small size of the brewery allows us to get creative and experiment with unique, high-quality ingredients. We also plan to feature PA malts, hops, fruits, herbs and vegetables.
TAP LIST
YELLOW LEDBRETTA- Funky Brett Beer with ginger and lemon. 7.6%ABV

HAZE AGAINST THE MACHINE-American IPA featuring Azzaca hops. 4.8% ABV

HAULIN' OATS- Honey Oat Beer. 7.1% ABV
CATS UNDER THE STARS- Imperial Amber Ale. Sweet malt and bittering hops balance this brew, with a warming 7% ABV to welcome the changing season.
UPCOMING BREWS
KIWI KOLSCH
PECAN PIE ALE
CHOCOLATE STOUT