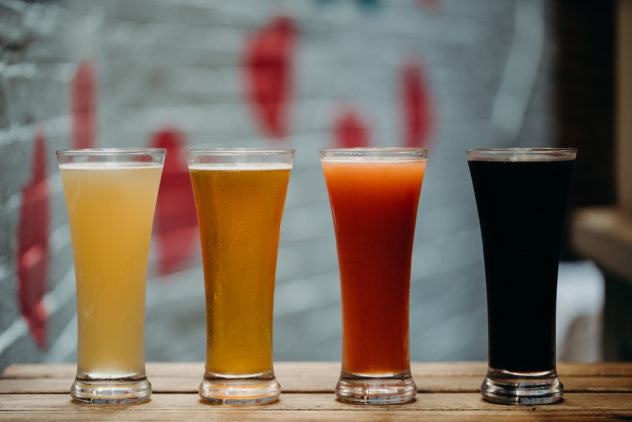 Welcome to our Boutique Brewery at
The Vegetable Hunter!
Our Boutique Brewery opened in early 2017! We do small batch brewing using fresh and unexpected ingredients. The beer recipes are crafted to complement our award winning vegan fare featured in our restaurant. The small size of the brewery allows us to get creative and experiment with unique, high-quality ingredients. We also plan to feature PA malts, hops, fruits, herbs and vegetables.